To provide a safe space for youth in recovery or at risk for substance use that promotes awareness, abstinence, and autonomy through education and positive engagement with peers, adults, and the community.
The Adolescent Clubhouse of Calvert provides a clean, safe, and sober environment for youth to meet and engage in fun prosocial and drug free activities.
Youth must be a resident of Calvert County between the ages of 12-17 and have a referral for treatment prior to attending The Adolescent Clubhouse program.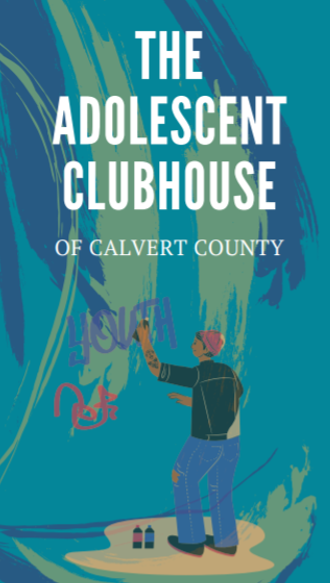 NON-CLINICAL SERVICES:
CASE MANAGEMENT AND ADVOCACY
RECOVERY SUPPORT GROUPS
EVIDENCE-BASED LIFE SKILLS PROGRAM
HOMEWORK ASSISTANCE
COMPUTER LAB
VOCATIONAL AND SKILL BUILDING
JOB READINESS PREPARATION
ENRICHING EDUCATIONAL, RECREATIONAL, AND CULTURAL ACTIVITIES
phone: 410-326-1150
fax: 410-326-2950
email: AdolescentClubhouse@eastjohnyouth.org
The Adolescent Clubhouse of Calvert
11835 Mill Bridge Road, Lusby, MD 20657
REGULAR HOURS:

MONDAY- FRIDAY 3:00 PM TO 8 PM
SATURDAY 10 AM -2 PM
SUMMER BREAK HOURS:
MONDAY - FRIDAY 10 AM - 6PM
SATURDAY 10 AM - 2 PM
*HOURS ARE CONTINGENT UPON COVID RESTRICTIONS AND SCHOOL SCHEDULES
Monthly Calendar of Activities