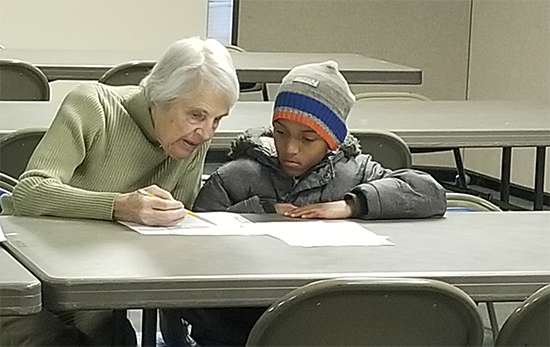 Where there's a will ... there's an "A"!
Due to COVID-19, we are adjusting our Homework Center Hours and Capabilities.
Our Homework Center runs through October - May

The Homework Center provides a safe space for afterschool homework assistance to students that may lack the basic skills necessary to successfully complete their assignments and/or are working below grade level in core subjects such as math, science, and reading. Students are engaged by volunteers to learn and understand the concepts and skills that their assignments require. The program is open on Wednesdays from 5pm to 7pm and serves on average 10-15 students throughout the school year..